NSCFPD has four locations where apparatus and equipment are stored and where firefighters train and respond from. There are two stations on Sea Ranch and two in Annapolis.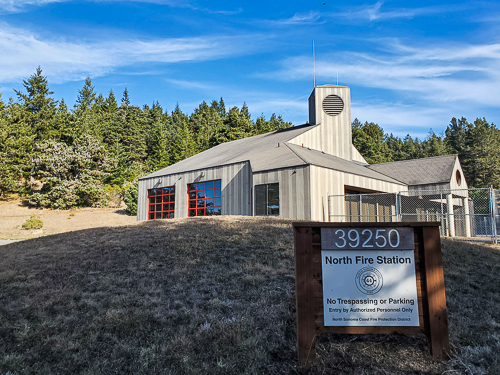 The station at 39250 South Highway 1 just south of The Sea Ranch Chapel is the "North Station". Most volunteer firefighters from The Sea Ranch area report to this station when called out. Two fire engines, a water tender and a rescue truck are housed at the North Station. NSCFPD volunteers often staff this station when CAL FIRE personnel are called out, so that an immediate response is possible should a second call come in. The North Station is wholly owned by the NSCVFA, a non-profit organization, and maintained using NSCVFA funds, not property tax. NSCVFA fundraisers and contributions to the NSCVFA support the maintenance and improvement of the North Station.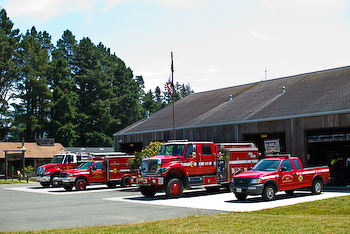 The station at 960 Annapolis Road (between the TSRA and TSR Water Company offices) is the South Station, and is staffed 24/7 by CAL FIRE. One engine, one rescue squad and a utility truck are housed at the South Station. During the fire season, an additional state-mission CAL FIRE wildfire engine is staffed at this station. The South Station is owned by CAL FIRE.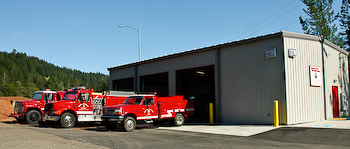 The Annapolis station is at 32700 Annapolis Road, on the grounds of the county equipment yard. This station houses one water tender and various supplies and support equipment. The station is owned by Sonoma County, which grants a license to NSCFPD to use the station.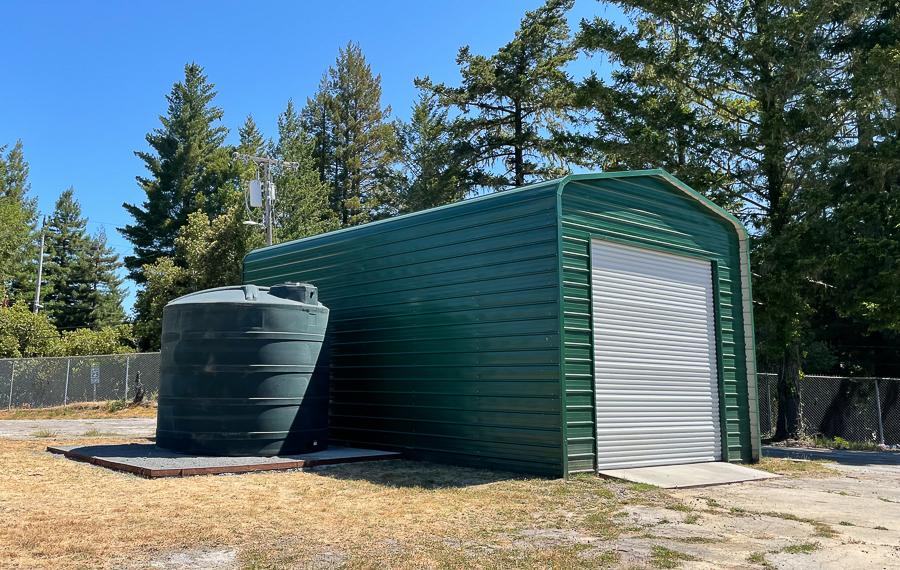 The Horicon Station houses one wildland engine. We thank the Horicon School District for partnering with us to build this station, allowing quicker response to the central Annapolis area.