Are there opportunities to get involved with NSCFPD?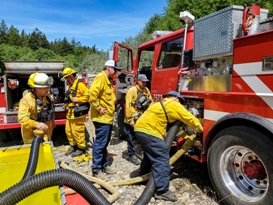 Absolutely! The NSCFPD is always looking for interested and qualified people to help out, either as a firefighter, or as a helper at fundraisers during the year (especially the annual Memorial Weekend BBQ picnic). The picnic is a long-standing and popular tradition at The Sea Ranch, and you are invited to become part of the tradition. There are many ways you can help, from hanging posters weeks in advance, to making homemade slaw or desserts, to setting up (or tearing down) the picnic gear, to serving food or drink, or even scrubbing out the bean pots at the end. Of course, if you would prefer to just attend and relax, have a good meal, and chat with your friends and neighbors that is great too, the more attendees, the better!
Interested in joining the NSCFPD firefighting company? Are you intrigued by the idea of working long hours under dangerous, uncomfortable and often filthy conditions, wearing unfashionable and cumbersome clothing, being dragged away from friends and family with no notice, all for absolutely no financial compensation? If so, then you may be a perfect candidate for NSCFPD. We are always looking for new talent to join the department and reap the substantial benefits of helping friends and neighbors when their need is greatest. Age does not matter, as long as you are in good health and can perform physical tasks!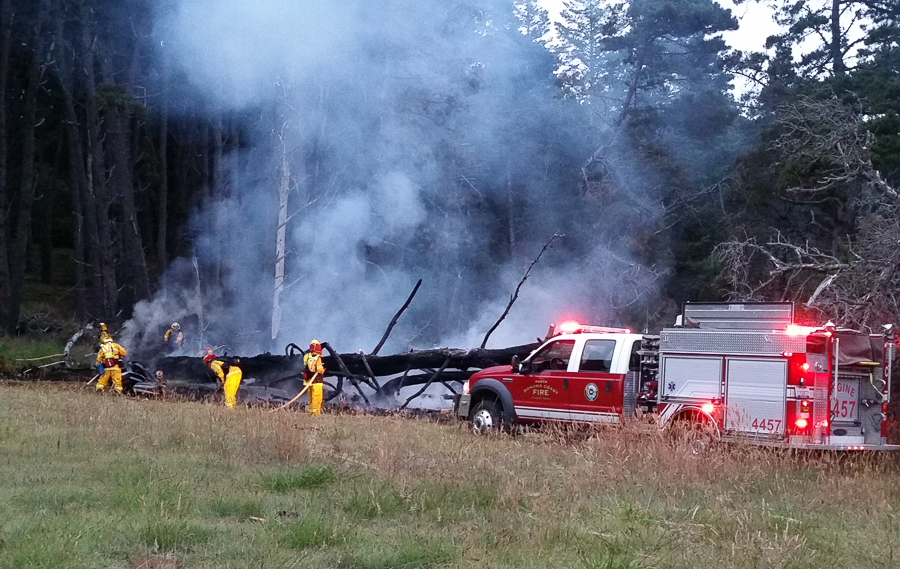 The most important attribute of the successful volunteer firefighter is the willingness and ability to make the substantial commitment of time and energy that is necessary to do the job; a job that is no different from our brothers and sisters in the career fire service. Fire respects no uniforms or salary steps.
NSCFPD Requirements are:
18 years old or older
Live or work in the District (or close enough to respond in a timely manner)
Possess a valid California Driver License
Be in good health and pass a medical clearance
Pass a background check
Complete 50 + hours of firefighting and medical training and be cleared by the CAL FIRE captain to respond to emergency calls
Attend training at least twice monthly, and occasionally attend special training sessions
Be willing to respond to emergency calls that can involve a significant and unplanned commitment of time.
Be willing to be a part of a team doing incredibly rewarding work for your community.
Salary: None.
Rewards: The satisfaction that comes from helping friends and neighbors, when help is needed most…and blowing the siren.
If you are interested in joining the NSCFPD or would like to learn more about it, please feel free to talk to any current company member, or call Captain Red Miller at the South Station at (707) 785-2648.